Hi everyone, attached is the poster for the Keep Hydro Public Rally coming up on May 31st.
OPSEU is kindly providing a bus to and from the rally. There are limited seats available so please respond to this email or phone/txt/Facebook message me (Ange Thompson) to reserve your spot. The bus will be leaving OPSEU London office 1092 Dearness Drive 6am sharp on Tuesday May 31st. There is plenty of parking to leave your car. The rally is approximately 1 hour long, 9-10am then the bus will return us to Dearness Drive.
70% of Hydro One is still owned by the public - it's not too late to stop this sale! Last week the Liberals were discussing eliminating natural gas in homes across Ontario. First they privatize our Hydro causing rates to soar, now they are considering eliminating one of the only affordable alternatives?!? This is absolutely outrageous! We must act now to show this government we won't tolerate their disgraceful behavior!
RSVP today for your spot on the bus!
Ange Thompson Mobilizer for CCAP (Citizens Coalition Against Privatization) Hydro One Not For Sale Campaign 519-871-4438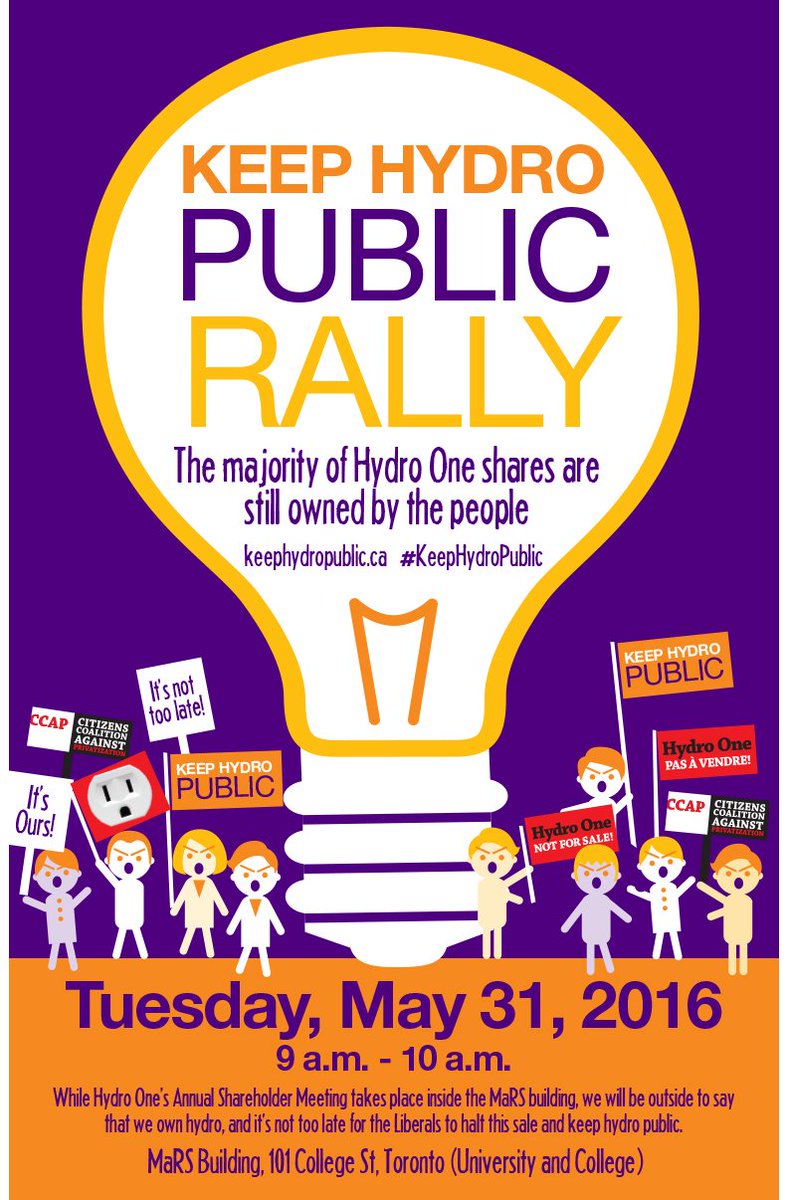 When
Tuesday, May 31, 2016
6:00am - 1:00pm
---
Where
1092 Dearness Drive, London, ON
---